It's that time again!
The 2023 Extravaganza brings out the best of the best in the PLR & Printables world. Gorgeous new products and amazing trainings. Many have been created just for the Extravaganza.
Even if you only use one product on your site, you can easily earn enough to cover the low price of the bundle. Imagine how much you can make by loading more through out the year and getting a marketing plan in place?
This Bundle Is More Than Enough To Fill Your Shop
Gathered here are digital products from creative designers (like myself) that you can use to stock your shop. You can brand to make them yours, edit colors and sell them in multiple color options.
More than 30 digital products with PLR/Commercial Use for you to sell in your shop are only part of the bundle.
There's Also Training and Courses

!
There are great coaches and guides to help you put this PLR to use. Because none of these beautiful products make us money when they sit on our computers.
PLR Journals, Coloring Pages, Content, and More…
$1,931 in Products
For only $47!
But be quick, only 9 days to shop! Sale ends June 11th at midnight ET.
OH BUT WAIT!!!!
If you buy through my link above, you will get a powerful bonus which will be
waiting for you in your Bundle Bash Member Area!
Continuing in the Wedding Theme, you wil receive this awesome PLR Bundle Below…
Click the image below to find out all that is inside!
You don't even have to tell me about it, just find the bonus in your Bundle Bash account.
You will also find a coupon good for my store inside the Bundle Bash contribution… ALL GOOD!!
So don't hesitate.
GRAB THIS BUNDLE NOW!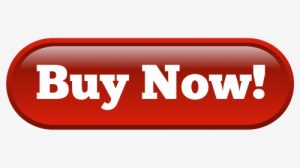 Sale ends June 11th at midnight ET