Description
Get this massive commercial use Christmas Bundle for a limited time.
You get more than 250 premium graphics, papers, elements, clusters, frames, Photoshop styles, and more.
That's more than 70 dollars worth of graphics when sold individually, for this special price,
but you need to hurry, only 25 of these bundles will be sold at this low price, then they are gone!
Here is just some of what you get:
Holiday Christmas Hangings
Original art illustrations and graphics, you will get
5 stand alone stockings png images (each image is 3500 pixels on the longest side)
5 jpg bacgrounds (each image is 2400 pixels)
6 tags on transparant png (1 blank for you to add your own graphic, (2400 pixels )
1 Quickpage png (2400 pixels )
1 word art png (2400 pixels)
2 png clusters (each image is 2400 pixels )
2 png frames(each image is 2400 pixels )
300 DPI, you can size these images easily. Use for journals, cardmaking, and more.
NOT ALL SHOWN
Mystical and Mythical Art Card Kit
Lovely little kit full of mythical and mystical creatures and fairies. Kit includes ready made cards, as well as frames, backs, overlays, and elements to make your own card versions, or add your own photos and art. 32 total items (not all shown)
Tagger sized, around 1100 px on the longest sides, 300 dpi. All png files, easily place in any photo editor.
NOT ALL SHOWN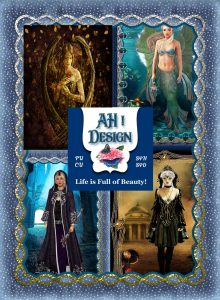 Kids Christmas
31 png elements and objects
4 background papers
Use these wonderful images to create your own clusters,
decorate Christmas cards, banners, and more.
Sizes range from medium to full sized images,
papers are full size 3600 pxls
Commercial Use Ok
Happy Holidays
Create your holiday cards, gift tags, and stationary with this great element bundle.
Images are 300 DPI, ranging in size between 500 and 1500 pxls, perfect for clusters and frames.
Contains:
26 assorted gifts
7 assorted Christmas trees
14 elements and 2 backgrounds
NOT ALL SHOWN:
28 Christmas and Winter Paper Set
28 papers themed for Christmas, the Holidays, and Winter.
1500 pixel size, can be scaled to desired size.
300 DPI
Christmas Prop Set
11 props and embellishments for card making,
scrapbooking, printing and more.
Various sizes ranging from 1000 to 1500 pxls
300 DPI
YOU ALSO GET:
Christmas Scrapbook Junk Journal Set
These are all sized for a standard US Letter, 3300 x 2550 Journal pages
Christmasy Photoshop Layers Set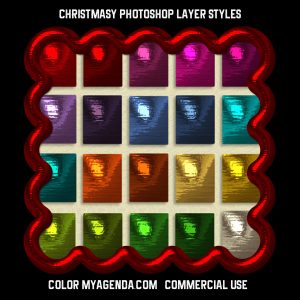 Vintage Christmas Elegance Kit
Gorgeous Original art by AHDesign , this kit is stunning. 3300 x 2550
Contains, junk journal pages, tags, elements, frames and more.
NOT ALL SHOWN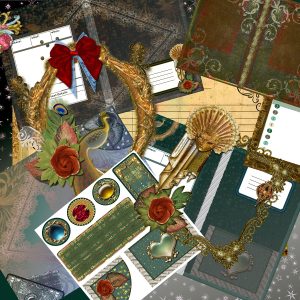 PLUS BONUS
Christmas & New Year Word Art
NOT SHOWN!
This download is massive, almost 400 MB, please follow the link in the PDF to download!