NOTICE: HAPPY NEW YEAR EVERYONE! 
Due to being very busy with the opening of the new forum and some other new projects, I will be doing this event differently this year. It has been postponed until a later date, and will most likely find a new base at the new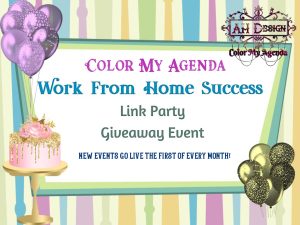 SCROLL PAST EVENT BOX FOR MORE INFORMATION! 

CURRENT EVENT STATUS FOR THE WORK FROM HOME SUCCESS GIVEAWAY
CURRENT LIVE EVENT: 

POSTPONED
NEXT LIVE EVENT:  TBA

ABOUT THE WORK FROM HOME SUCCESS GIVEAWAY EVENT
Welcome to our event page. If a Giveaway (GAW) is live, you will see it here on this page.
Our GAWs are quite different from any normal giveaway. While the purpose is still to help you get subscribers,
and free gifts to help you start your journey into self improvement and success, the GAW will be conducted differently. You will be required to use a landing page that can collect email subscribers, (such as one you can create for free in MailChimp), or you can use a special page on your website (like this one) or in a blog post. and a way to deliver the gift, preferably automatically (again MailChimp has this ability) and instead of new people signing up to one website to collect each gift, the gifts will be posted on this page for every live event. All anyone needs to do, is click a thumbnail image of your gift, and they will be transported directly to your offer on your own page. Done and easy!
For purposes of ease and less hassle, this landing page can not be inside another domain that must be joined. In other words, no Facebook pages, or Instagram, or any platform that requires an additional membership to access a page. 
Each event runs from the 1st to the 11th of each month, submissions start again on the 12th, and end 1 day before the next event goes live.
Occasionally there may be a holiday event, planned or unplanned, so be sure to be on our mailing list if you want those flash events. There are also plans for challenges, contests, and other events and happenings coming soon.... so stay tuned.
We start taking new submissions on around the 12th of each month. You can also request to host the app code on your website also. This is completely free,, and optional. If you would like to be a participant in our Giveaway Events, please use this link to sign up for the next Giveaway List